Before you use a new ratchet strap for the first time, it is important to make sure that you have assembled it correctly. Please watch this brief video which provides clear instructions for putting your ratchet strap together. Incorrect assembly may result in strap failure and cause personal injury or material damage
HOW TO THREAD RATCHET TIE DOWN BCUKLES:
Step 1: To thread ratchet buckle, place webbing THROUGH slot in center rotating spool of closed ratchet. (Figue 1)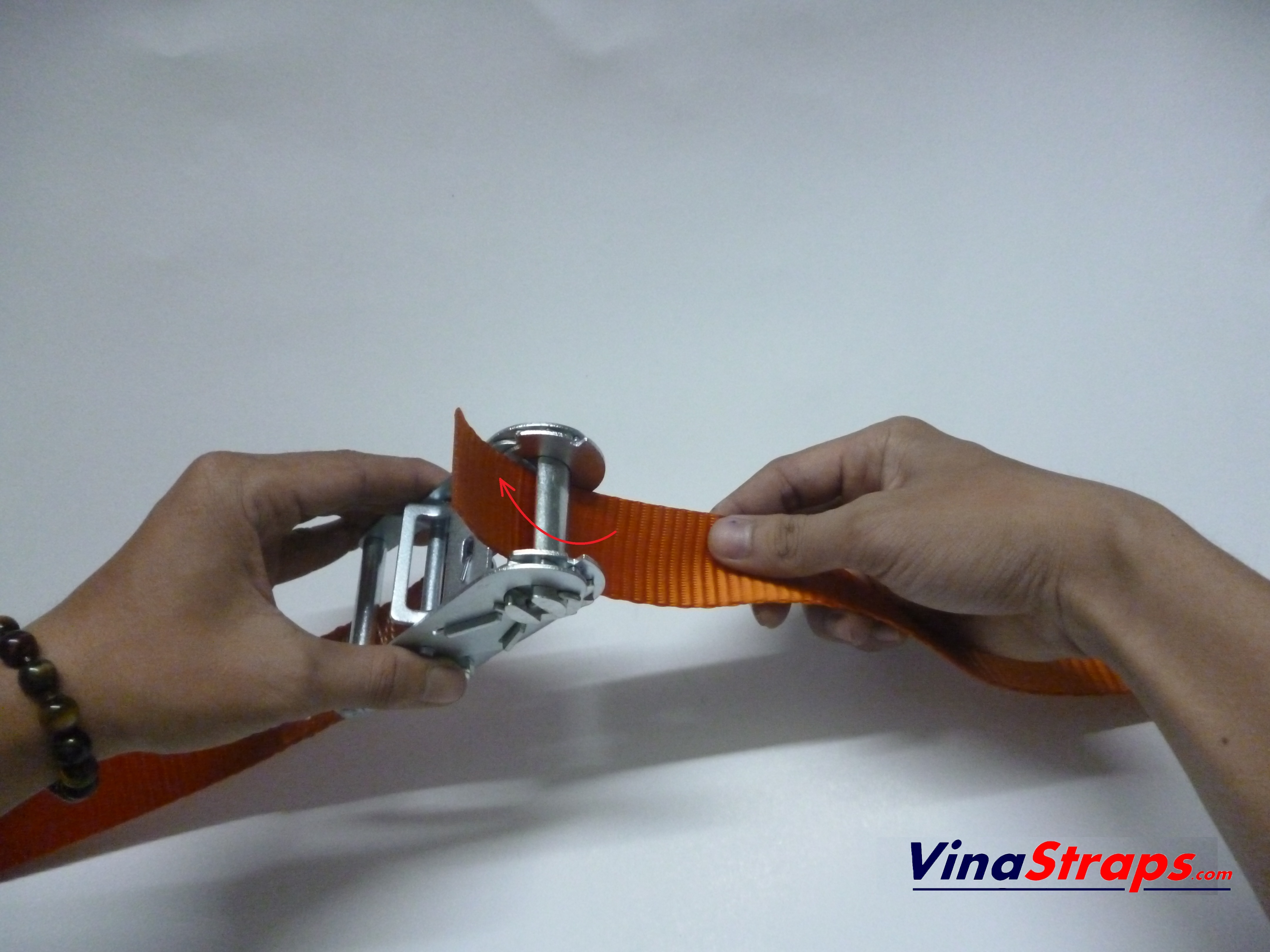 Figue 1.
Step 2: Pull webbing through, leaving some slack. (Figue 2)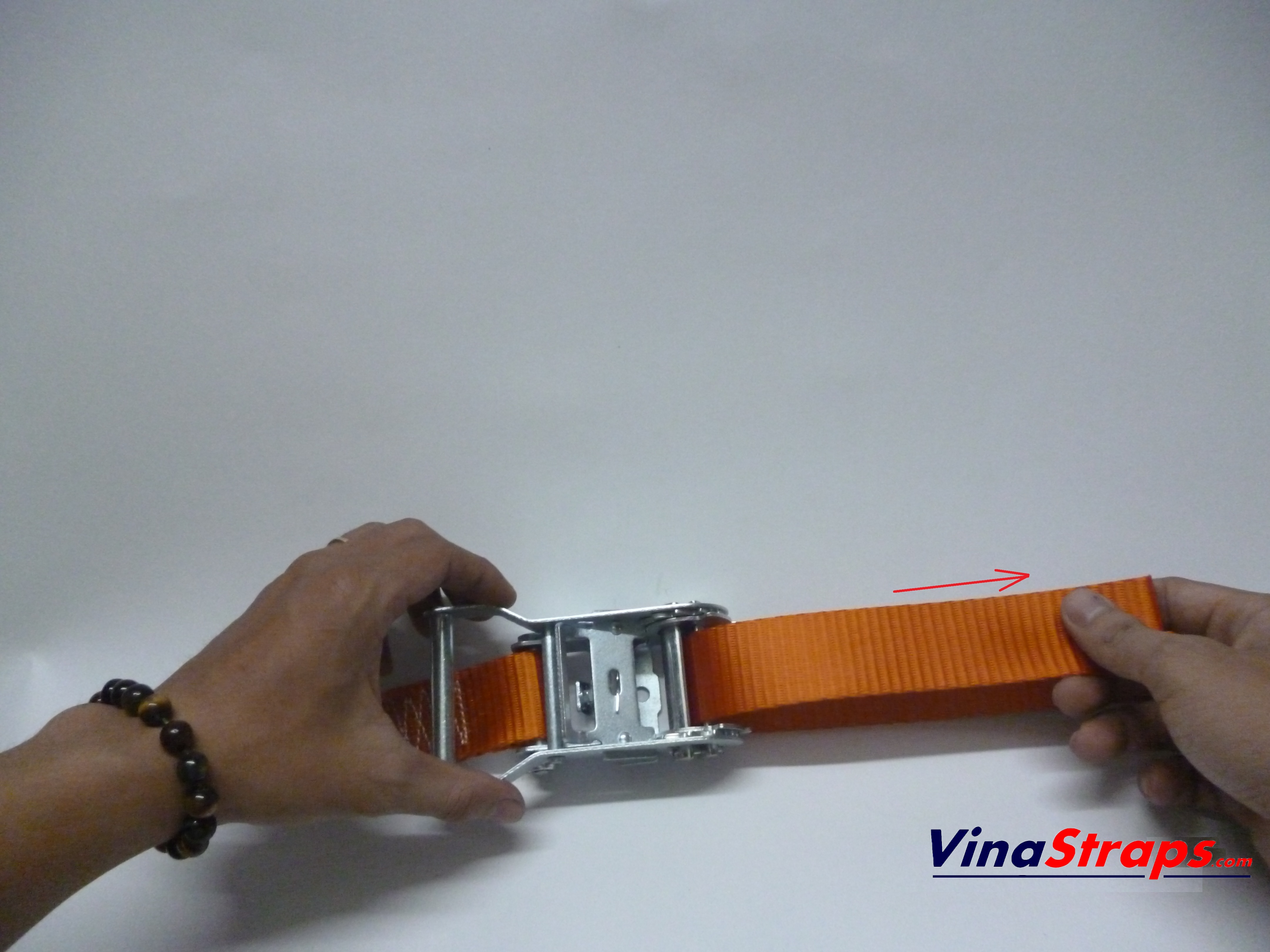 Figue 2.
Step 3: Start ratcheting (raising and lowering handle). (Figue 3)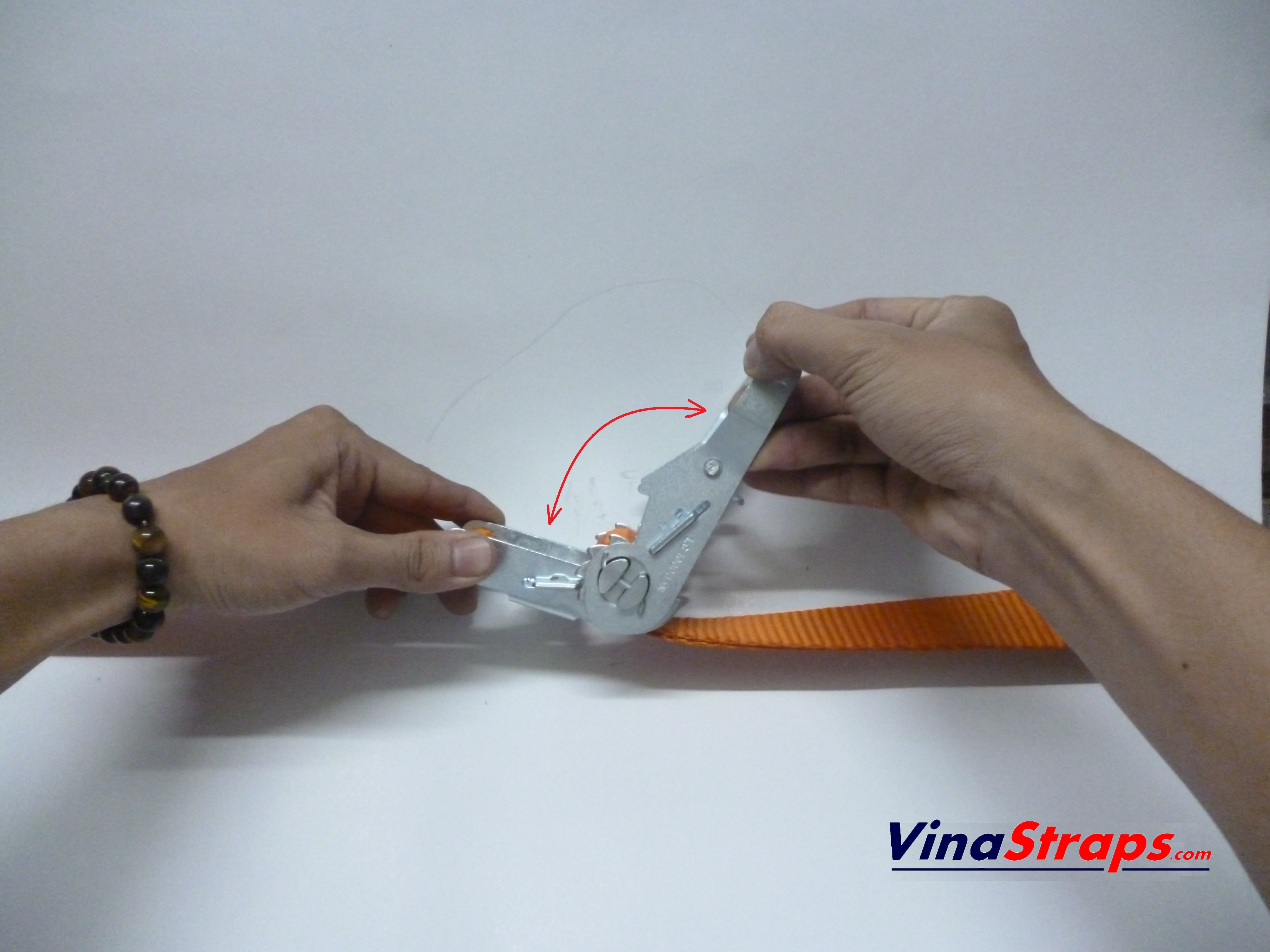 Figue 3.
Webbing will wind itself and be locked in place so that further ratcheting will rapidly increase tension in strap.
RATCHET TIE DOWN BUCKLE RELEASE INSTRUCTIONS:
Step 1: To release webbing, pull and hold release tab on top assembly to override ratcheting function and open ratchet until both assemblies are in-line and top assembly clicks into detent. (Figue 4)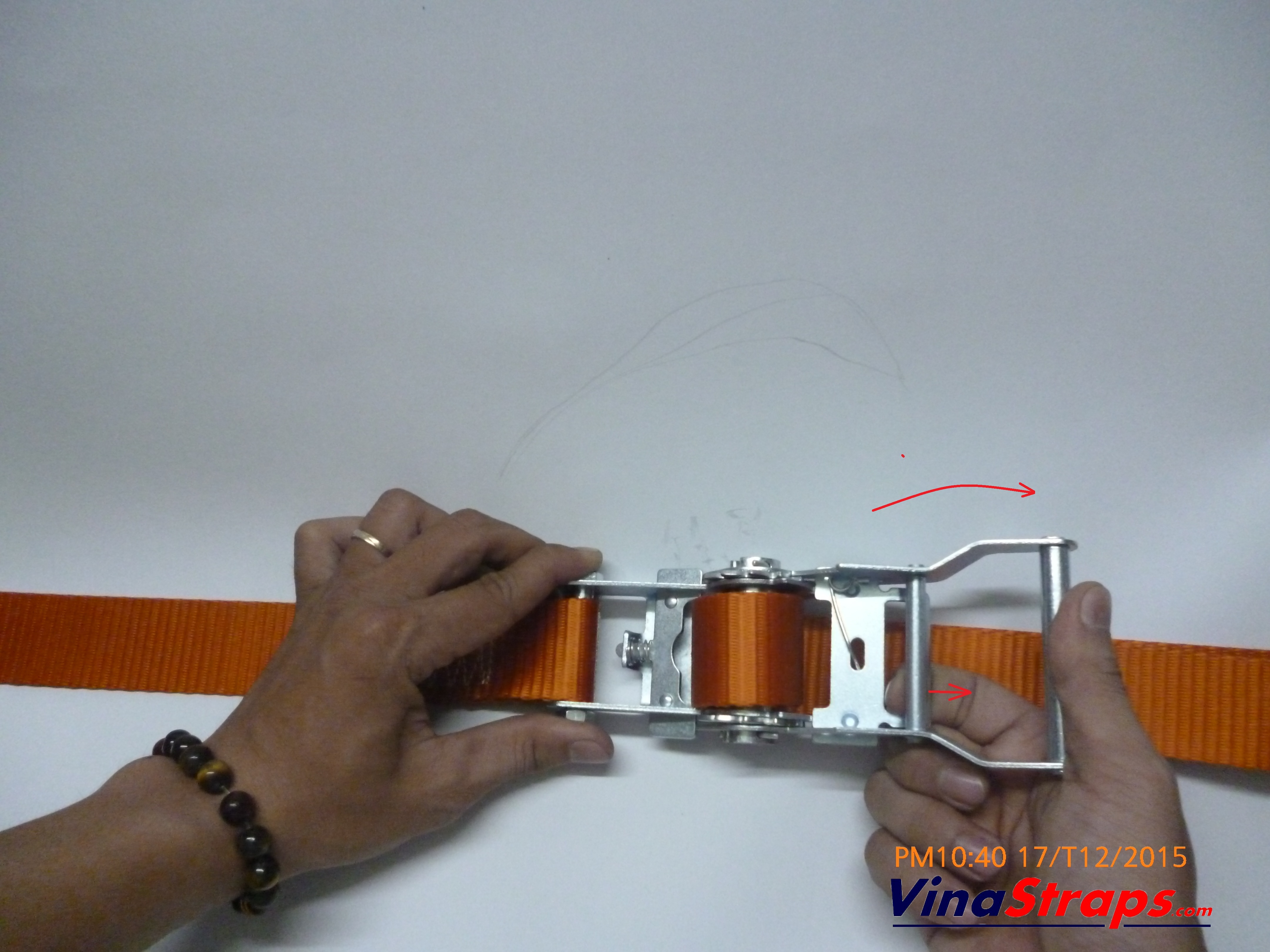 Figue 4.
Step 5: Grab webbing from non-fixed side and pull to release webbing.. (Figue 5)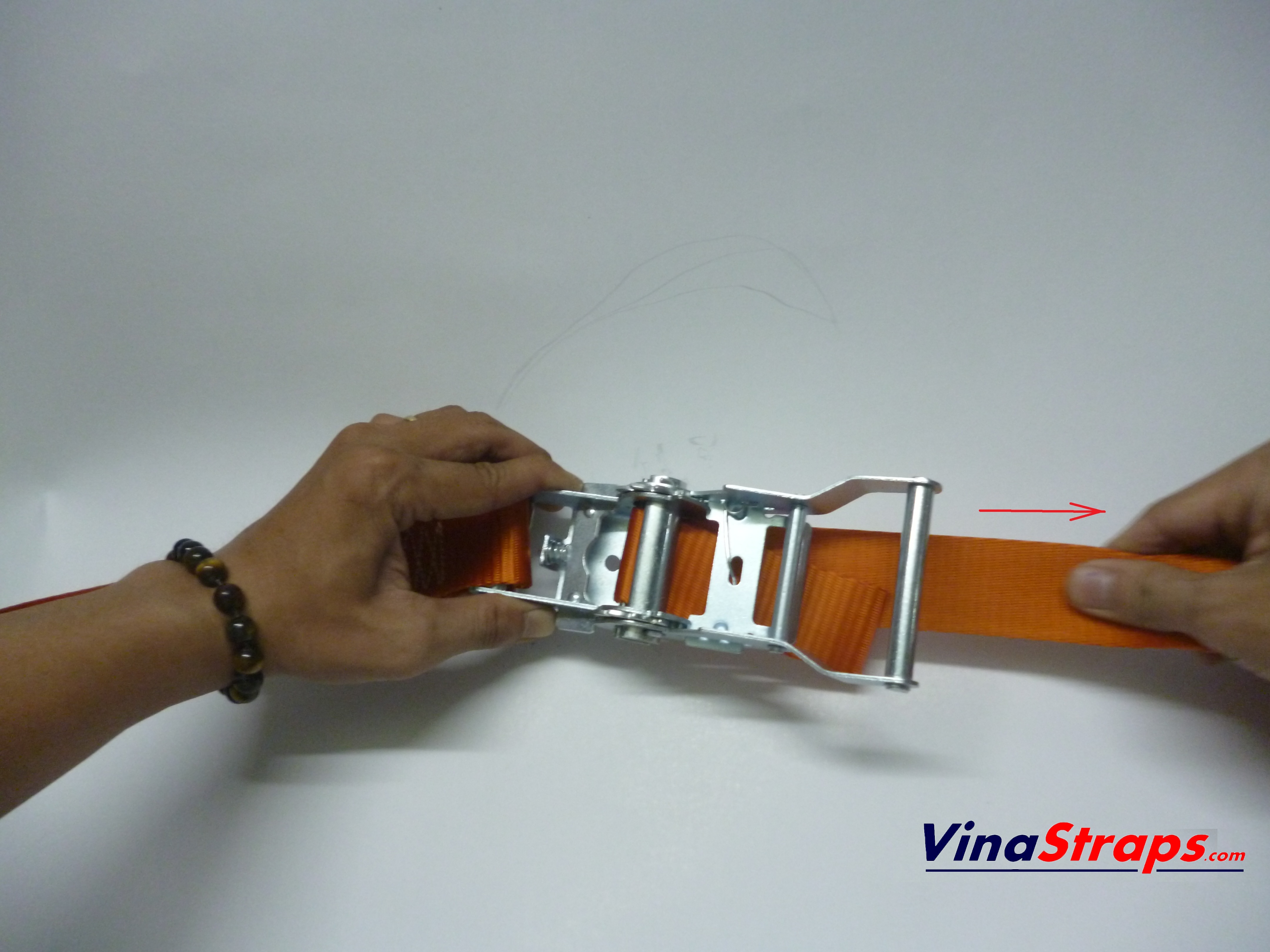 Figue 5.
VIDEO HOW TO USE RATCHET STRAPS
CONTACT US >>> CLICK HERE <<<
See more: >>> HOW TO CHOSE RATCHET STRAPS <<<
Contact for consultation and quotation:
PROVINA COMPANY LIMITED
Address: No. 243/4 Huynh Van Luy Street, Quarter 6, Phu Loi Ward, Thu Dau Mot City, Binh Duong Province, Vietnam
Tel: (84) 274 6543 128
Hotline: (84) 901 548 578
Email: provina.co@gmail.com
-------------------------------------------------------------------------------------------------------------------------------