How to choose the Tie-down straps
Tie-down straps is used to fix the goods during transport, to avoid damage to the goods as well as ensure the safety of human. And now there are many types of ligaments in the market with many types as well as different sizes and loads. To choose the type of wire suitable for the purpose of use should determine a number of factors such as type of goods, size and volume, type of transport ...
1. DETERMINATION OF TRANSPORT AND TYPE OF TRANSPORTATION MEANS.
Arrange loading levels of goods based on volume and type of cargo to be shipped: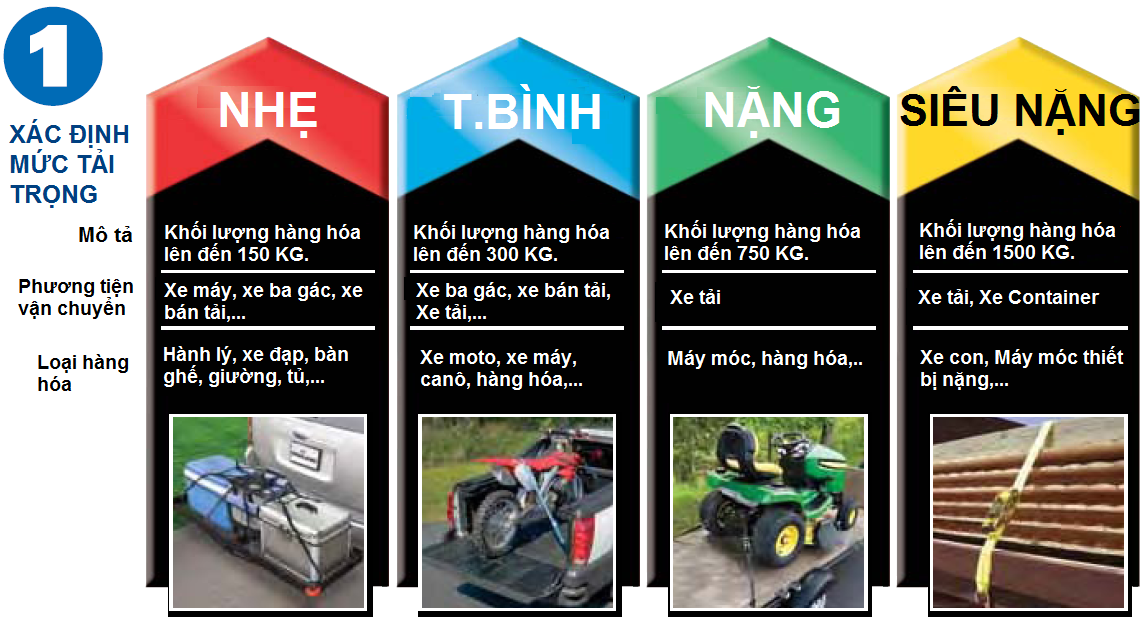 HOW TO CHOOSE THE TIE-DOWN STRAPS
2.CHOOSE THE TIE-DOWN STRAPS ACCORDING TO LOAD.
Based on the load level of the goods and the type of transportation to choose the most suitable tie-down straps.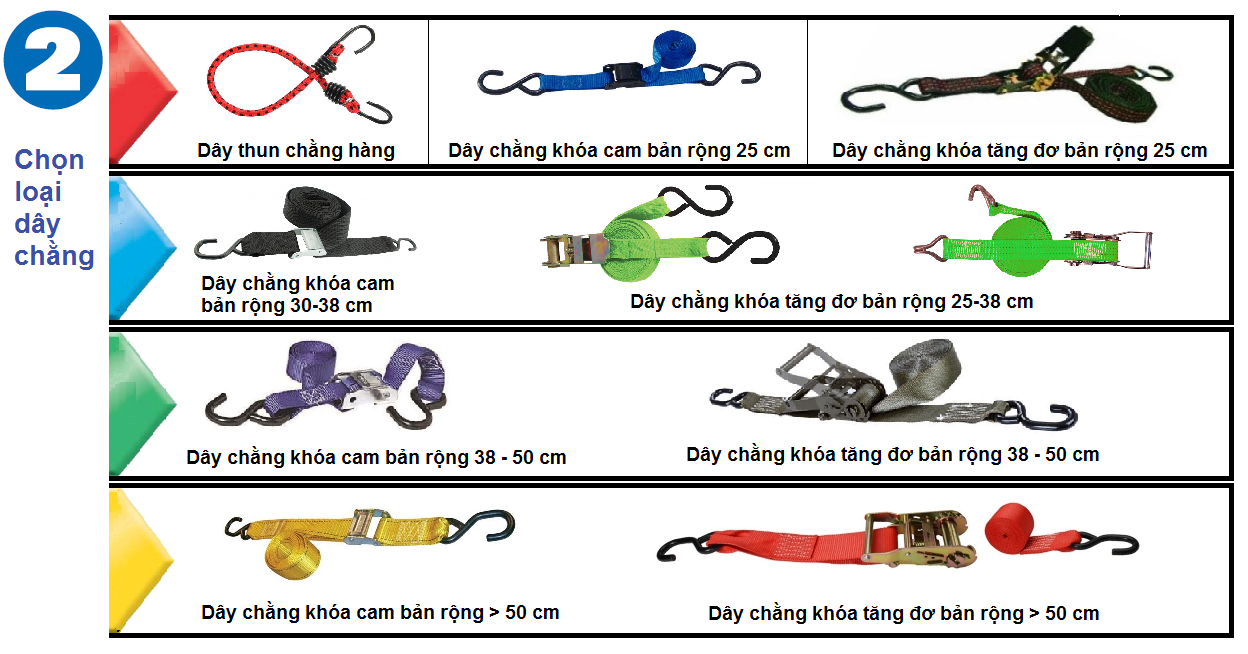 HOW TO CHOOSE THE TIE-DOWN STRAPS
3. CHOOSE THE LENGTH AND THE NUMBER OF TIE-DOWN STRAPS TO USE
After choosing the right type of tie-down straps, it is important to attention to the length and number of tie-down straps on a cargo to be transported.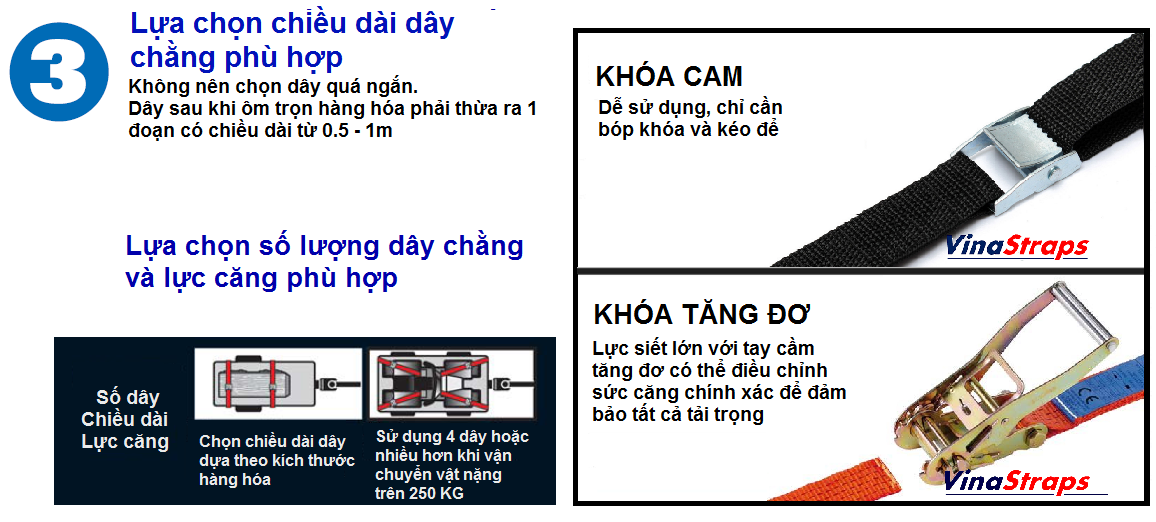 HOW TO CHOOSE THE TIE-DOWN STRAPS

Contact for consultation and quotation:
PROVINA COMPANY LIMITED
Address: No. 243/4 Huynh Van Luy Street, Quarter 6, Phu Loi Ward, Thu Dau Mot City, Binh Duong Province, Vietnam
Tel: (84) 274 6543 128
Hotline: (84) 901 548 578
Email: provina.co@gmail.com
-------------------------------------------------------------------------------------------------------------------------------